Fred Warren Hudson
March 27, 1940 - November 24, 2017
Fred Warren Hudson, 81, of Logansport, passed away Friday, November 24, 2017 in Dukes Memorial Hospital, Peru.
Born April 1, 1936, in Los Angeles, California, he was the son of the late Fred W. and Viola M. (Austin) Hudson.
On August 16, 1957, in Maywood, California, he was married to Shirley Ann (Murphy) Hudson, who preceded him in death October 27, 2016.
Following graduation from Bell High School in California, Fred enlisted in the U.S. Air Force. He was a member of the Veterans of Foreign Wars Post 3790 and the American Legion Post 60. Fred also served on the Cass County Honor Guard, helping present military honors at funerals for local veterans as well as presenting the colors at patriotic parades and ceremonies.
Fred was retired from The Kroger Company where he had worked as a grocery store manager for many years. A member of the former Market Street United Methodist Church, Fred also belonged to the Elks Lodge No. 66. He was an avid sports enthusiast. In his younger days, he was very active playing softball.
Surviving are his son and daughter-in-law, Gary and Alice Hudson, of Mishawaka; one brother, Larry (Shirley) Hudson of Mesa, Arizona; one sister, Diane DeWinstanley, also of Mesa, Arizona; three grandchildren: Katie (Nick) Burton, Lauren (Patrick)Stalvey, and Ryan Hudson, all of Mishawaka; and six great-grandchildren: Jude, Lucy, Josie and Gabriel Burton; Addison Kerwood and Oliver Stalvey.
In addition to his wife and parents, he was preceded in death by one son, Jeff Hudson.
Funeral Information
A funeral service celebrating Fred's life will be held at 11 a.m. Monday, Nov. 27 in Fisher Funeral Chapel.
Burial, with full military honors, will follow in Mount Hope Cemetery.
Friends will be received from 9 a.m. Monday until the time of the service in the funeral chapel.
Donations Information
Memorial contributions may be made to the Logansport Children's Choir, P.O. Box 1026, Logansport, IN 46947. Envelopes will be available at the funeral chapel.
You may light a candle of hope in remembrance of Fred, view his tribute video and share condolences in his guest book by visiting www.fisherfuneralchapel.com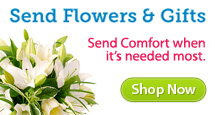 Donations Link:
Directions
Visitation: Map to funeral home
Cemetery: Mount Hope Cemetery