Ronald E. Sweet
December 08, 1939 - March 21, 2017
Ronald E. Sweet, 77, of Logansport, IN, passed away at 6:30 p.m. Tuesday, March 21, 2017 in Chase Center.
Born December 8, 1939, in Logansport, he was the son of the late David and Melba (Bartnett) Sweet.
On January 26, 1963, in the Grace Fellowship Church, Rev. Paul Grant united Ron and his bride, Grace (Humerickhouse) Sweet, in holy matrimony.
Ron earned his high school diploma while being home-schooled. He served in the U.S. Army Indiana National Guard.
He was employed 19 1/2 years with RCA in Monticello prior to its closing. Ron retired from the Logansport State Hospital after 17 1/2 years.
Ron loved to oil paint. He was a good artist and this was his favorite hobby Ron was a member of the Helm Street Church of God. He also loved and enjoyed spending time with family and friends.
Surviving with his wife of 54 years, Grace Sweet, are one son, James D. Sweet and his fiancée Amy Zeck of Logansport; one granddaughter, Jaelyn Sweet; two brothers-in-law, Dwight (Connie) Humerickhouse of Macy and Robert (Susan) Harbour of Upper Sandusky, Ohio; and several beloved nieces and nephews.
Funeral Information
A funeral service celebrating Ron's life will be held at 2 p.m. Saturday, March 25 in Fisher Funeral Chapel with Rev. Dean Snyder officiating.
Burial will follow in the Mount Hope Cemetery.
Visitation hours will be from noon until the time of the service on Saturday in the funeral chapel.
Donations Information
Contributions may be made to the Helm Street Church of God building fund.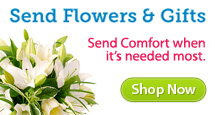 Directions
Visitation: Map to funeral home
Cemetery: Mount Hope Cemetery