Maxine M. Saylor
January 13, 1927 - March 20, 2017
Maxine M. Saylor, 90, of Lafayette, passed away on Monday, March 20, 2017.
She was born on January 13, 1927 in Harlan, Kentucky to the late Dofus "Doc" and Pearl (Engle) Prewitt.
On May 28, 1948, she married Rufus Saylor in Harlan, Kentucky; he preceded her in death on April 1, 2005.
Maxine worked for Don Stine Service and Supply at Crown Laundry. She had previously worked for Bruno's Pizza.
Maxine was a member of Faith Baptist Church in Delphi. She enjoyed shopping and sewing.
Surviving is her son, Ben Prewitt of Attica; her sisters, Goldie Cordell Prewitt of Kentucky and Betty McDonald of Holland, MI; granddaughter, Michelle Farrell; and great granddaughter, Ashley Farrell.
She was preceded in death by a son, Dean Saylor.
Funeral Information
Visitation will be held on Thursday, March 23, 2017 from 5 to 8 p.m. at Fisher Funeral Chapel. Services will be at 1 p.m. on Friday, March 24, 2017 at Fisher Funeral Chapel. Interment will follow in Tippecanoe Memory Gardens.
Donations Information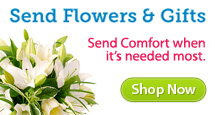 Directions
Visitation: Funeral Home