Carolyn F. Combs
June 13, 1943 - October 16, 2017
Carolyn F. Combs, 74, of Lucerne, passed away at 4:57 a.m. Monday, October 16, 2017 in the Century Villa Skilled Nursing Center in Greentown.
Born June 13, 1943, in Logansport, she was the daughter of the late Raymond Carl and Recka (Hall) Rombold.
On August 5, 1961, in Logansport, she was married to Charles R. Combs who preceded her in death on October 11, 2008.
She is survived by three daughters, Lena Greg) Hall and Deborah Walker, both of Kokomo, and Jodi (Gary) Schrader of Fishers; one son, Jason (Mandy) Combs of Windfall; ten grandchildren, twelve great-grandchildren; siblings, Wayne Rombold of Florida, Mike Rombold of Las Vegas, Nevada, Patty Robbins of San Jose, California, Sally and Richard Hall of Rensselaer, Lynn Vitello of Logansport, and Ken Rombold of Quincey, Massachusetts; and several nieces and nephews.
She was preceded in death by son, Charles Jr.; three brothers, Lyle, Brian and Scott Rombold; granddaughter, Allyson Ricci and grandson, Bentley Scott Combs.
Funeral Information
A funeral service celebrating Carolyn's life will be held at 6 p.m. Wednesday, October 18 in Fisher Funeral Chapel with Dawn Fisher officiating.
Friends will be received from 3 p.m. Wednesday until the time of the service in the funeral chapel.
Burial, at a later date, will be in Zion Cemetery in Lucerne, just behind the church on State Road 16. .
You may share condolences in her guestbook and view her tribute video at www.fisherfuneralchapel.com
Donations Information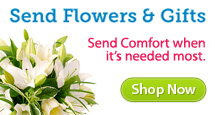 Directions
Visitation: Map to funeral home
View Video Tribute
View Guestbook and Sign Condolences