John Richard "Rick" Young Jr.
October 28, 2017
Family and friends gone before welcomed John "Rick" Richard Young Jr. to his eternal home on October 28, 2017 at 1:30 a.m.
Rick, 62, of Logansport, the second child of John "Jack" Richard Young Sr. and Janet Elaine (Chapman) Young, arrived on August 8, 1955 at St. Joseph Hospital in Logansport, IN.
Born and raised in Logansport, IN, he attended Daniel Webster, Longfellow and McKinley schools and graduated from Logansport High School in 1974. Rick didn't conform to rules - he made his own. This was apparent in elementary school when he made his one-time excursion into the air duct system at McKinley School. This lead to many "discussions" with the principal.
His passions were hunting, fishing, mushroom hunting and his Harley Davidson. He made several trips to Canada with his father (Jack) and brother(Mike) to fish in the bountiful waters. He trapped in the winter and could have been a mountain man but was born in the wrong era. He surprised his mother by storing a furry critter in her spare freezer. It was wrapped in plastic and fell out when she opened the door.
Rick traveled to Daytona Beach and Sturgis for motor cycle rallies. He forged many long-lasting friendships over the years and could be counted on when needed.
Rick is survived by his mother, Janet Young; sister and brother-in-law, Kathleen and Richard Pattee; two nephews, Jeremy (Kate) Pattee and Nathan Pattee all of Logansport, IN; niece, Heather (Brett) Bane of Carmel, IN.; and niece, Mikki and Gregory Vincent, of Wolverine Lake, MI
He was preceded in death by his father, Jack and brother, Mike.
Funeral Information
A funeral service celebrating Rick's life will be held at 11:00 a.m. Wednesday, November 1 in the Fisher Funeral Chapel
Burial will follow in the Mount Hope Cemetery.
Friends will be received from 4-7 p.m. Tuesday, Oct. 31 in the funeral chapel. A time of visitation will also be held one hour prior to the service.
Donations Information
Memorial contributions may be made to the Revolution Community Church or the American Cancer Society.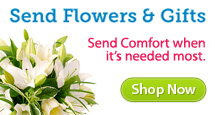 Directions
Visitation: Map to funeral home
Cemetery: Mount Hope Cemetery