Tad Valdez
September 04, 1959 - July 16, 2017
Tad Valdez, 57, of Crown Point, formerly of Logansport, was surrounded by his family when he passed away at 5:05 p.m. Sunday, July 16, 2017, in the St. Mary's Medical Center in Hobart, following a long, hard-fought battle with cancer.
Born September 4, 1959, in Logansport, he was the son of the late William J. Jr. and Narda D. (Byers) Valdez.
On September 15, 1992, in Gatlinburg, Tennessee, he was married to Patsy (Healey) Valdez, who survives. The couple would have celebrated their 25th wedding anniversary this year.
Tad was a 1978 graduate of Pioneer High School. He worked as a supervisor in industrial maintenance.
Tad was a passionate golfer. He also enjoyed fishing and was a diehard Chicago Bears fan.
Surviving with his wife are his son, Cody Valdez of New Jersey; his step-daughter, Amber Belt and her husband Brandon, Brookston; his step-son, Christopher Murray and his wife Falen, Logansport; his brother, Brent (DeAnna) Valdez, Kokomo; his twin brother, Todd (Mauna) Utah; his sister, Kim (Steve) Cain, of Ohio; and five grandchildren, Ethan, Adelyn, Blake, Camden and Andrew.
Funeral Information
A funeral service celebrating Tad's life will be held at 4 p.m.(EST) Saturday, July 22 in Fisher Funeral Chapel with Rev. Jim Franklin officiating.
Friends may call from 1 p.m.(EST) until the time of the service on Saturday.
Donations Information
Memorial contributions may be made to the American Cancer Society.
You may share condolences in his guestbook and view his video at www.fisherfuneralchapel.com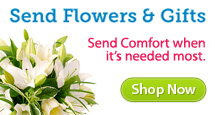 Donations Link:
Directions
Visitation: Map to funeral home