Dolores J. Simons
September 03, 1933 - May 13, 2017
Dolores J. Simons, 83, of Logansport, passed away at 3:40 a.m. Saturday, May 13, 2017, in her home surrounded by her family.
Born September 3, 1933, in Kinross, Iowa, she was the daughter of the late Fay and Eva (Martin) Randolph .
On February 14, 1953, in the Walton United Methodist Church, she was married to Carl Simons, who survives.
Dolores graduated from the Gary Roosevelt High School in Gary at age 16. In 1953, just three years later, she graduated from the Methodist Hospital School of Nursing with a Bachelors of Science in Nursing. She worked as a Registered Nurse for many years at Memorial Hospital.
Dolores was a member of the Webb Chapel United Methodist Church. She loved her church family dearly and considered them an extension of her own family. She enjoyed gardening and bird watching.
Surviving with her husband of 64 years are four children Linda (Larry) McGill of New Palestine, Barb (Don) Conn of Royal Center, Carl "Butch" Simons, Jr.of Fort Wayne and Pam Hughes of Kokomo; nine grandchildren: Tia Moore, Tiffany Ingram, Khara (Jesse) Ringen, Krysta (Brandon) Abrams, Jake (Kylie) Conn, Adam Simons, Melanie Simons, Stephanie Shively and Brandon Shively, eleven great-grandchildren, and one great-grandchild.
She was preceded in death by two sisters, Leota Cheney and Darlene Smith.
Funeral Information
The Nursing Honor Guard of NorthCentral Indiana will conduct a ceremony of remembrance at 4 p.m. Wednesday May 17 in Fisher Funeral Chapel.
A funeral service celebrating Dolores' life will immediately follow the honor guard ceremony. Pastor Doug Sanders will be officiating at the service.
Burial will follow in the St. John's Cemetery, near Clymers.
Friends will be received from 2 p.m. until the time of the service on Wednesday in the funeral chapel.
Donations Information
Memorial contributions may be made to the Webb Chapel United Methodist Church.
You may share condolences in her guestbook and view her video tribute at www.fisherfuneralchapel.com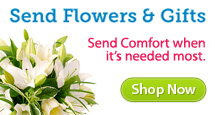 Directions
Visitation: Map to funeral home